Kenosha's 3rd Annual Snow Daze Winter Festival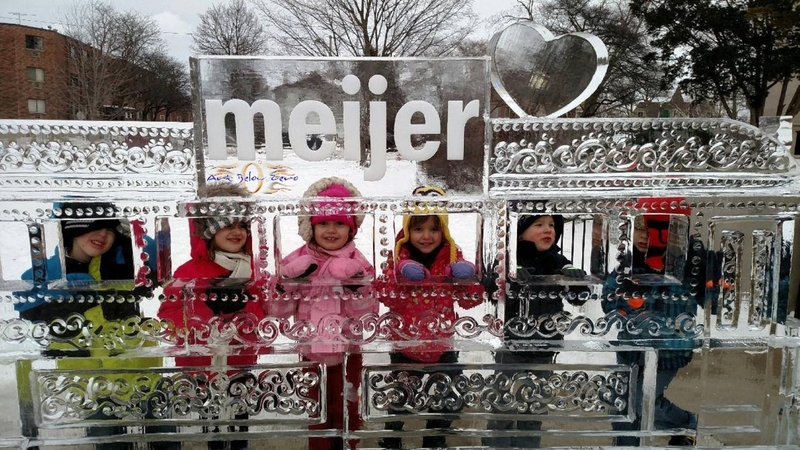 We've been sculpting away over the past month in anticipation for the city of Kenosha's 3rd annual Snow Daze Festival! For this year's children's book themed event, we are bringing a variety of our different styles and techniques for this incredible ice exhibition. Downtown Kenosha storefronts are hosting the spot for over 40 of our ice sculptures! The hub of Snow Daze Festival will be in Library Park where you can see a wide assortment of our ice along with a live sculpting demonstration. You can be expecting appearances from Harry Potter, Wilbur, Elsa, and many more surprises to come!
The winter celebration officially begins this Saturday, Feb. 13th at noon and will go until 3pm. During this time slot, we will be carving in Library Park, You can cheer on your favorite local mascot at the Mascot Madness Games at 1PM, and wintery crafts in the Children's Room at Simmons Library. The ice sculptures will be on display as long as the weather permits.
To view a map of ice sculpture locations and more information about the Snow Daze event, click here: http://bit.ly/1Wc5i6I